A full mouth reconstruction is usually recommended when a patient needs multiple procedures to restore oral health, function, and appearance. This can include replacing multiple missing teeth, fixing broken teeth, or reconfiguring your bite for a healthy, aesthetically pleasing smile. These cases may involve a combination of treatments ranging from crowns and bridges to dental implants and periodontal care.
Some patients may benefit from full mouth reconstruction because of cavities that have destroyed a significant amount of healthy tooth structure. Others may need teeth pulled due to severe gum disease or advanced decay that can no longer be saved. No matter the reason, a full mouth reconstruction allows our dentist at Gardens Dental Spa, to address many different issues at once to restore the health and function of your smile.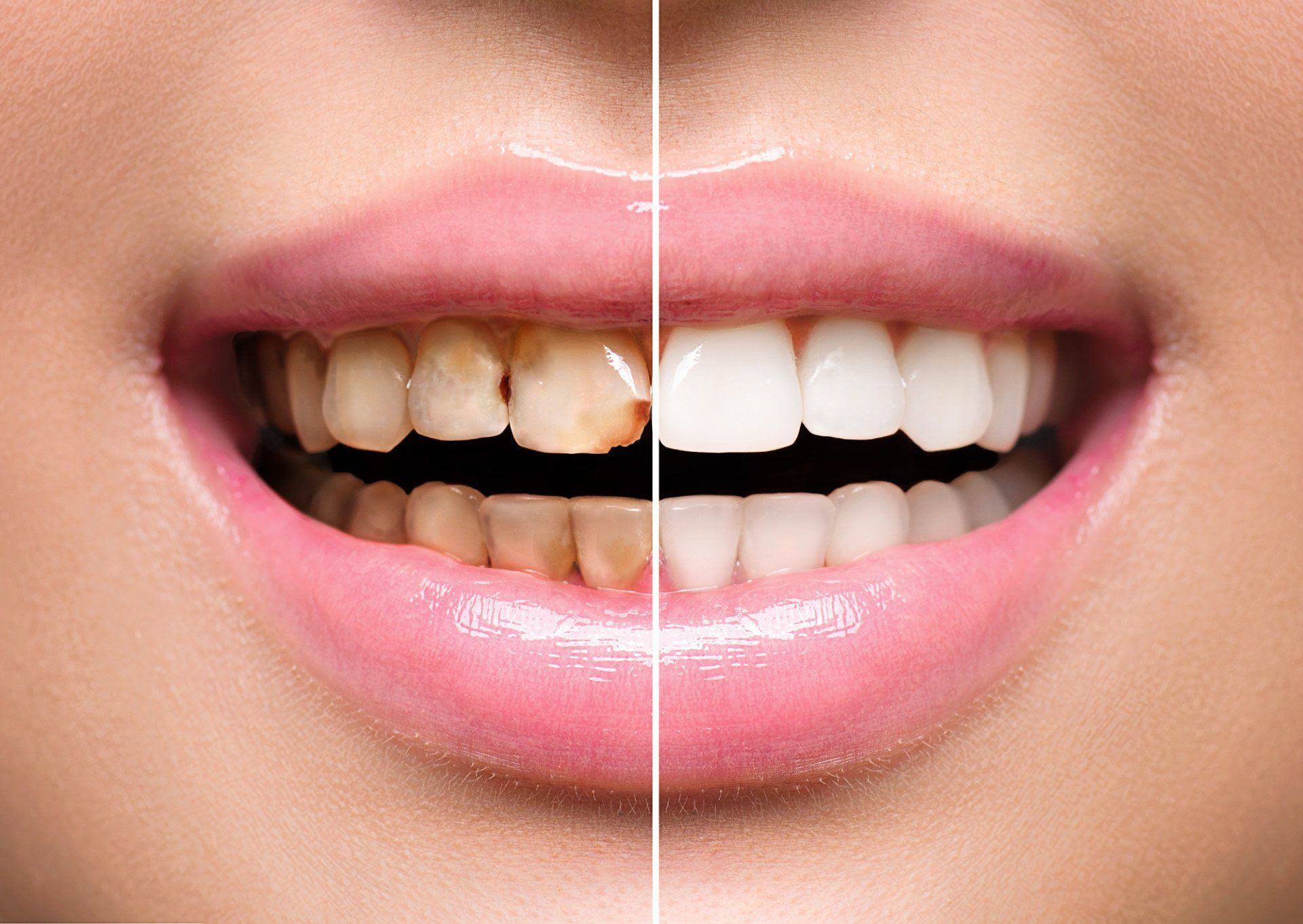 Full Mouth Reconstruction Treatment Options
A full mouth reconstruction can include multiple treatments, including dental implants, crowns, bridges, and dentures. Your dentist can recommend which of these options is best for you based on your oral health needs. For example, dental implants may be your best option if you have several missing teeth and significant tooth decay or gum disease because they replace both your missing roots and teeth. If your teeth and gums are healthy but want cosmetic changes to your smile, you may be a candidate for porcelain veneers. If you've lost most or all of your natural teeth due to an accident or illness, you may need to incorporate dentures into your treatment plan. These are just some of the most common full-mouth reconstruction treatment options. During your visit, your dentist will discuss what types of treatment are recommended for your specific oral health needs.
The Benefits of Full Mouth Reconstruction
Full mouth reconstruction is an umbrella term for several dental treatments that address multiple aspects of the mouth, such as bite problems, gum disease, and tooth decay. When a dentist performs a full mouth reconstruction on a patient, they essentially rebuild the patient's smile from the ground up. In addition to replacing missing teeth with dental implants or other restorations, the dentist may adjust a person's bite using custom-made oral appliances or perform bone grafting procedures to support implants and ensure that the teeth maintain their strength and stability over time.
A full mouth reconstruction can help patients regain the form and function of their mouth after tooth loss, illness, or injury. Patients can also benefit from improved self-confidence due to their restored smile. Many patients find that their confidence in their smile and overall appearance increases drastically following a complete mouth restoration. This boost in self-esteem can be highly beneficial for patients, especially those who work in a career that requires them to interact with the public daily. A patient who feels they look their best is happier and more confident than one who is self-conscious about their physical appearance.
Before/ After
Before/ After