A veneer is a thin shell of porcelain that our dentist bonds to the front part of a tooth to reshape it and improve its appearance. Veneers can be used to conceal cosmetic imperfections like cracks, chips, stains, and others. They are a straightforward cosmetic dentistry treatment that can enhance your smile quickly and effectively.
At Gardens Dental Spa, we recommend porcelain veneers to patients looking to improve the color, shape, or size of their teeth and the overall appearance of their smiles.
Porcelain Veneers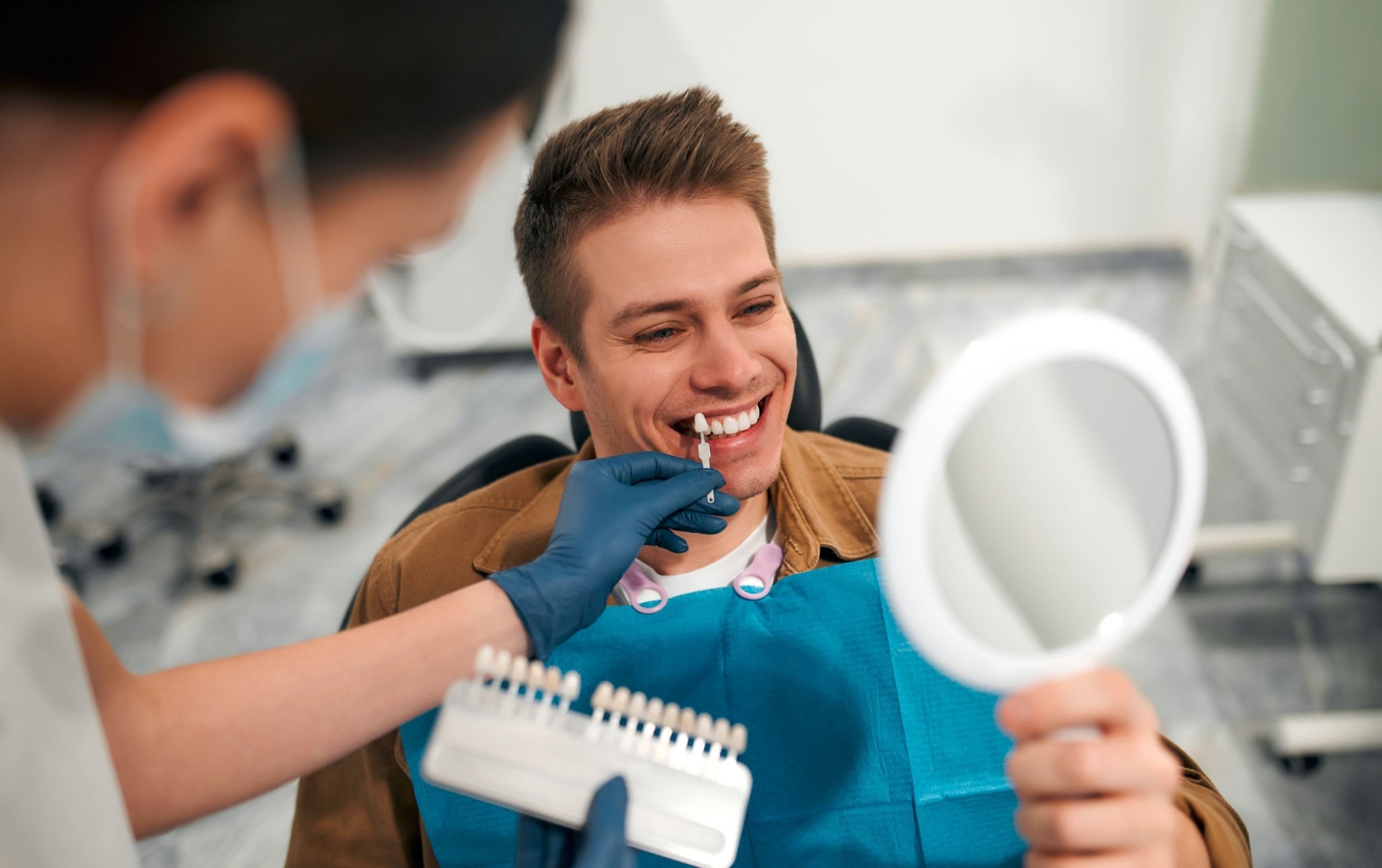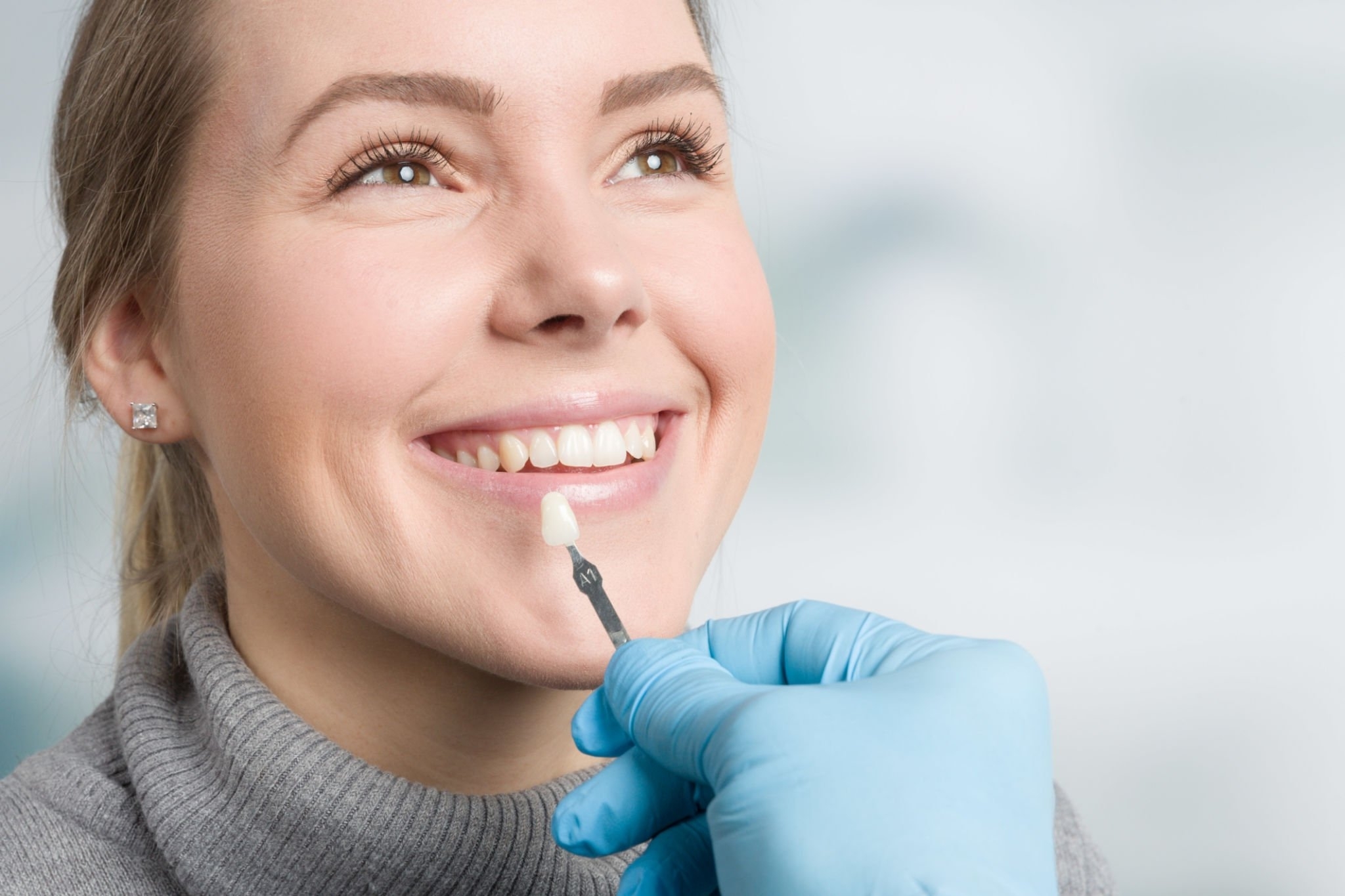 The Benefits of Porcelain Veneers
They are a versatile cosmetic dentistry treatment that can be used to correct a wide range of imperfections
They can also be used to brighten the smile by masking stains that cannot be removed using more conventional whitening methods
They are durable and can withstand biting pressure without becoming damaged
They are custom-made to fit the shape of the patient's teeth for a truly natural look and appearance
They are easy to care for and maintain
They are a practical option for many patients as they are less invasive than other treatments
They are stain-resistant to keep your smile bright
The Procedure for Porcelain Veneers
First, our dentist will slightly alter the structure of the teeth by removing a small amount of enamel to make room for the veneers. Models or impressions of your teeth will then be taken and sent to the lab where your personalized porcelain veneers will be fabricated.
Our dentist will apply temporary veneers to the teeth to protect them while the permanent ones are manufactured. The lab usually takes about two weeks to craft your permanent veneers. In the meantime, you'll wear the temporary veneers until it's time for you to return to the office to have your permanent ones bonded into place.
Once your permanent veneers are ready, bonding them is relatively simple. First, the teeth will be cleaned and prepped to ensure a strong bond. Our dentist will then use a shade guide to pick the shade of cement that most closely matches the color of your teeth and then apply it to the surface of each veneer.
Once you are satisfied with how your veneers look and feel, the dentist will use a special tool to apply a small amount of pressure along the sides to help the cement bond securely to the teeth. The cement is dried using a special light that accelerates the process. The final step is to remove the excess cement and check your bite to ensure it feels even and natural.
That's it! You will leave our office with a beautiful new smile that will turn heads.
Before/ After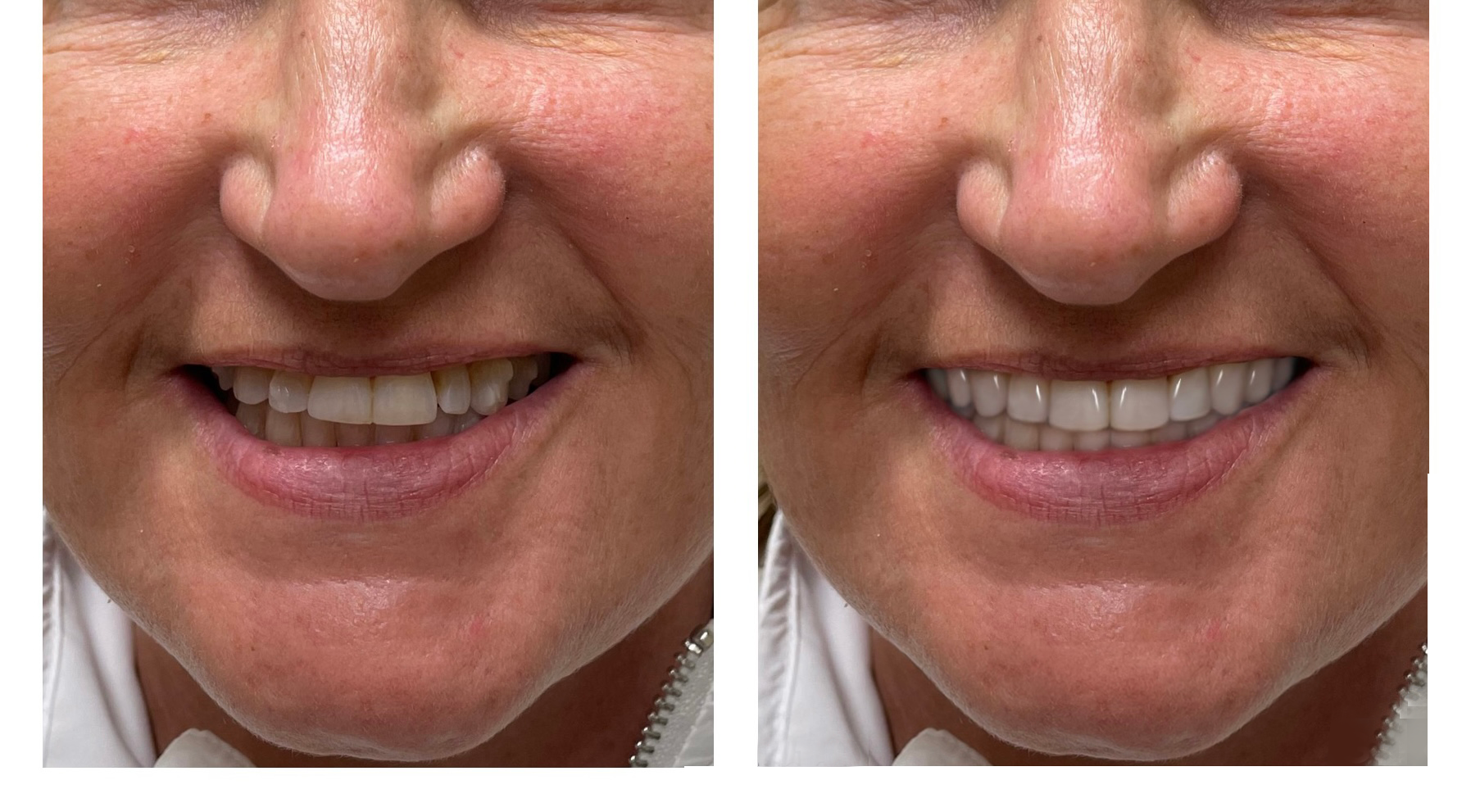 Before/ After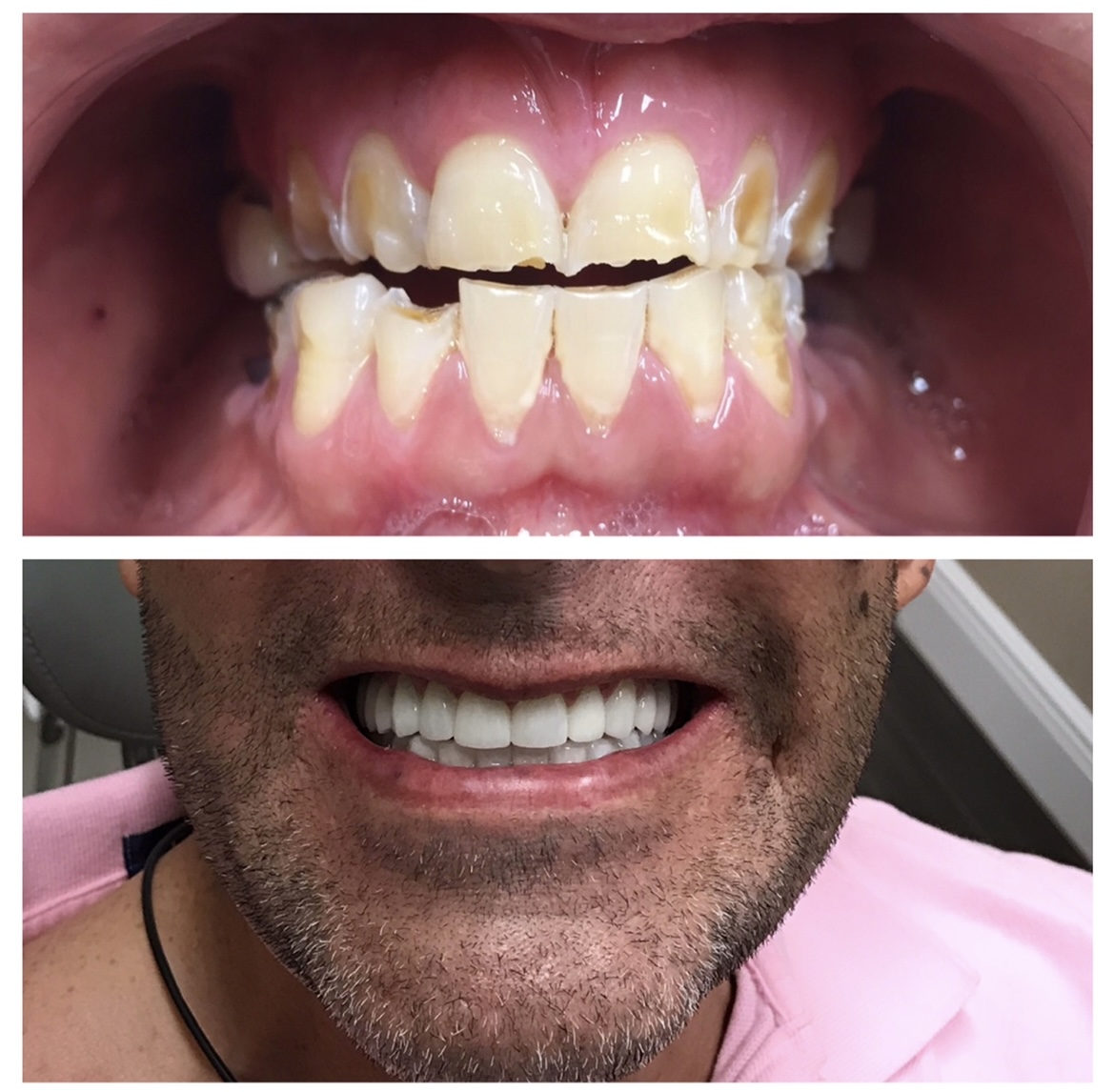 To learn more about the benefits of porcelain veneers, call Gardens Dental Spa at (561) 799-7791 or visit us at 11380 Prosperity Farms Rd #108, Palm Beach Gardens, FL 33410.